Hi All. I hope you enjoyed "French Larkspur's" feature
,
it was such a pleasure to feature Tracey's home here at "Inspiration Vintage..."
My next feature will be on the famous and fabulous "Country Roads" antique store in Old Towne Orange California. I have had the pleasure of shopping at this amazing store almost since it opened in 1992, most of my furniture has actually come from Country Roads over the years and I still have them in my home. Sue, the owner, is such a wonderful lady and I just know you will really enjoy seeing her wonderful shop!!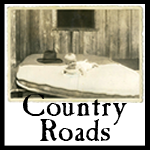 I also wanted to give a big thanks to Linda from the lovely blog

"Delight"

. She gifted "The Vintage Inspired Home" with the fabulous "Liebster Blog" award.
Thank you so much Linda!!!
I am now honored to pass this award to 3 new blogs, whom will be featured in my next post, so stay tuned.
I will now leave you with some Breathtaking Inspiration from blogs across the globe!!
Have a great day.
{photo courtesy of "Honning og flora" blog}
{photo courtesy of "Honning og flora" blog}